Myths About Organic food
It happens to all of us. You are in the supermarket, you are buying vegetables and produce, and you are facing indispensable options: regular or organic? This is a surprisingly complex question, which holds a different significance for different people. For some, organic means healthy, or more nutritious. For others, it means that the environment-friendly, or delicious. This can mean cleaner, better or more expensive. But many scientific studies and reports are starting to say that organic food is not as good as most people think. If you really want to be healthy, then you buy organic foods, right? But is organic label found on many fruits, vegetables, meats, milk, and processed foods means that food is actually more nutritious? The estimate of the organic food industry was $ 29 billion in 2010, and since then, it has become almost 10% per year; It is a good thing. I mean, who does not want healthy food that is better for the environment? But let's look at economics. In March, a consumer report analysis found that on average, organic food is 47% more expensive than regular food. USDA numbers are the same. Of course, organic food is a bit more expensive than regular food, but a study in the Proceedings of the National Academy of Sciences found that it is only 5-7% more expensive, so the price difference is not really good; It also means that organic farming has become more profitable than regular farming. In other words, from the point of view of cost, organic merchandise has become a synonym.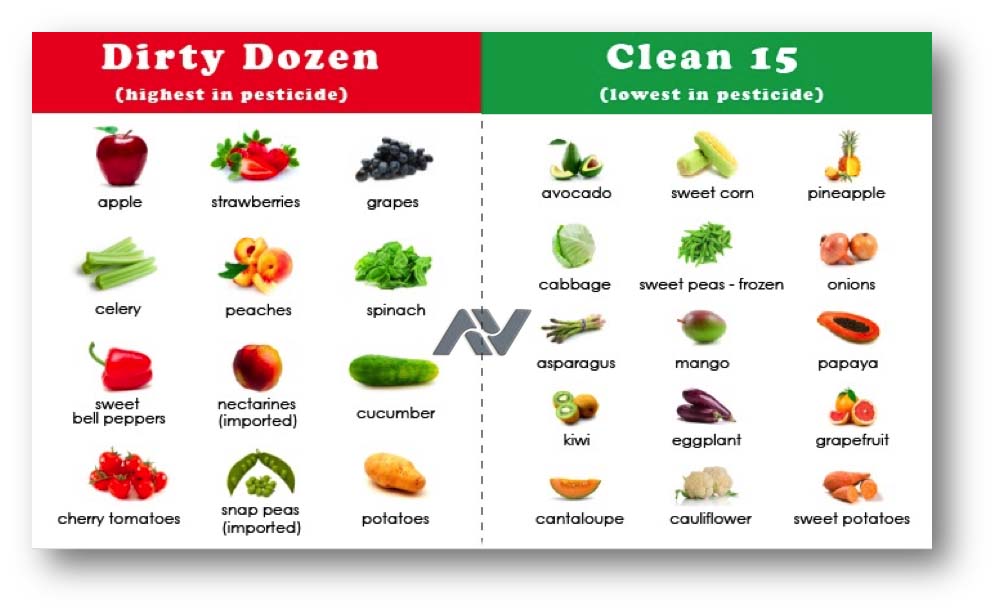 What is Actually Organic food
Organic food is the fastest growing area of the American food industry, and its price is just too high. But hey, this is good for you, right? This part was actually the most amazing for me. I was practically certain that organic food is more environmentally friendly and ethical than regular food, in a way it is. Organic animal farming is more ethical without a doubt and provides better living conditions for animals. Biological principles and rules have also been designed to ensure that animals are treated with human behaviour, or, brutally honestly behaved as humanly as possible. The way animals are kept, there are strict rules on it, which guarantees the degree of comfort for animals. But when it comes to vegetables, the situation is completely different. The environmental benefit of the most discussed organic foods is that they do not have any chemical pesticide, but a 2010 study found that some biological pesticides could actually have a bad effect on the environment than conventional people. You see, most people think that there is no pesticide involved in organic food, but it does. When the Soil Association, a leading organic recognition body in the UK, asked consumers why they buy organic food, 95% said that their top reason is to avoid pesticides. In addition, because organic food is completely non-GMO and therefore some plants are less resistant, in some cases, more pesticides have to be used (organic pesticides, but still insecticides) and between biological pesticides and regular insecticides, The difference is not that big. In fact, the fact is that biological insecticides come from natural sources and are not processed, but they sometimes contain substances similar to regular pesticides.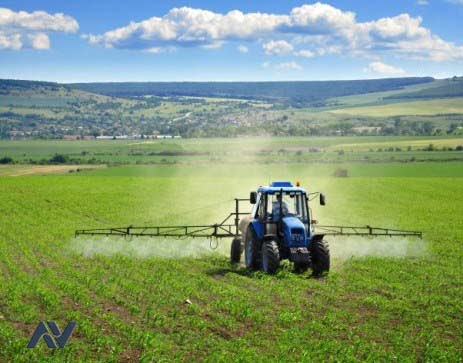 Difference Between Organic Food & Normal Food
Generally, biological products require less energy, but on average, 84% more land gets more land. Per unit of product, organic production produces high nitrogen leaching, nitrous oxide emission, ammonia emissions, and has more acidification capacity. The yield is also generally lower (for example, 55% less in England). In addition, a recent study has found that because organic farming is now done by large corporations rather than most local producers, and with less intensive use of machinery, less yield means that overall, emissions and pollution In the case, organic farming is generally worse than conventional. Some studies have highlighted the potential of organic farming to stabilize soil erosion, but I could not find a satisfactory meta-analysis. In the last few years, organic food has spread like wildfire. Regardless of the higher prices, buying organic is changing with an option in an ethical and social responsibility. Organic food is believed to be healthier, more natural and more ethical. But when we say organic, what do we mean? There is no global consensus, so different areas have different definitions and rules. In general, organic food is cultivated without GMO seeds, synthetic fertilizers, or synthetic pesticides. Instead, organic farmers use more traditional methods of food production, such as crop rotation, and use organic fertilizers such as compost or compost. Although the motivation for buying organic food is clearly great, is it really effective or just another expensive trend which we can leave without feeling guilty? Is organic food healthy?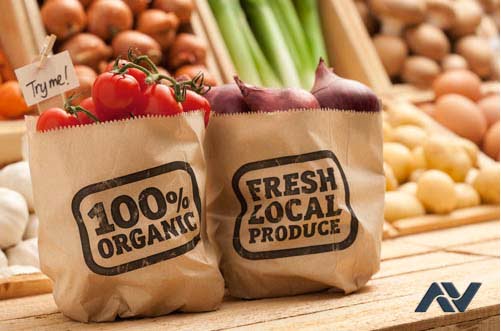 Contents Of Organic Food
One idea associated with organic crops is that their natural farming is making them more nutritious and healthier. Actually, many studies have found that organic foods contain more antioxidants. Plants produce them as home insecticides. It seems that organic plants have to work a bit, while regular plants are very helpful to humans. It is believed that antioxidants have some health benefits, although scientists are still generally on the fence about them. We have no idea of what and how they help us, or how much you have to produce in order to absorb a certain amount. What about organic being more nutritious? Well, the evidence is mixed. Some studies have found that biological food can contain a small amount of vitamin C and omega-3 fatty acids, while others do not find significant differences. Overall, mixed evidence points out that there are only small differences in nutritional value. Therefore, by science available so far, it does not seem that organic food has significant health benefits. What we know is that eating fruits and vegetables is usually good for you, and most of us do not do this. Consumption of vegetables is more important for your health than how they are produced. Is organic food more natural?
Organic Food Manufacturing Process
People not only buy organic to get extra vitamins, but to avoid some toxicity; Artificial insecticide and fertilizer. And in fact, many studies show that there really are fewer pesticide residues on biological products. But here things get complicated. Fewer insecticides do not mean at all. Whereas pesticides are considered as a last resort in organic farming, but they are not ruled out. Most biological pesticides are natural toxins, such as vegetable oils, hot ash soaps, sulfur or copper sulfate. But there are also synthetic substances. What is the difference between organic and regular pesticides? Not really a lot. Biological pesticides are not necessarily safe from conventional Toxic is toxic. Whether the substance is manufactured or acquired from nature, it does not matter. In fact, in the case of copper sulphate, it is often used on biological apples, biological pesticides of choice are actually more harmful to humans. The toxicity of any substance depends on its concentration and your contact on it whether it is natural or not. Some recent studies have been told about the current level of pesticides on our long term health effects. In the study of 2018 from France, there is no concern with eating more risks of biological food from some of the cancer risks. Although there was considerable criticism of this study. Participants themselves reported their dietary habits, while no actual test was conducted in their body of pesticide levels.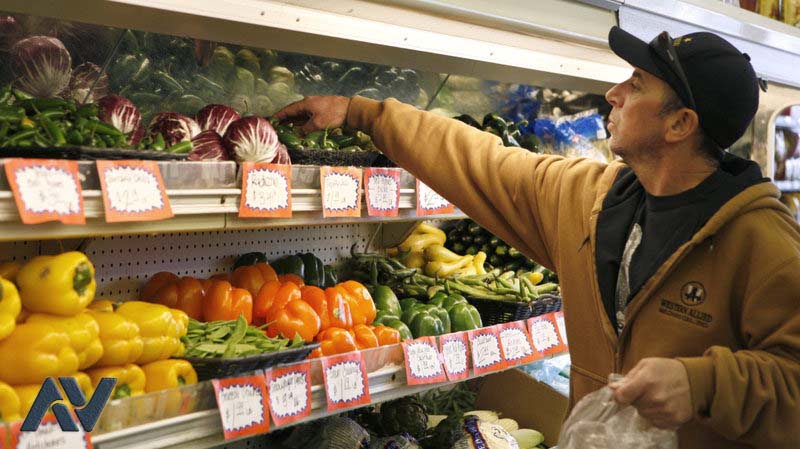 Reality Of Organic food
Complaining even more about things, a Danish study of 2018 found that the risk of insecticides for an adult was like drinking a glass of wine every three months. There is nothing to reduce pesticide sleeping on your vegetables. Despite this, we should continue demanding strict standards for our food. All pesticides are strictly regulated and tested in the European Union and the United States. Thousands of food samples are examined for pesticides every year. In most samples, there is no fraction of any relic or tolerance level. Right now, contamination with bacteria and fungus is more dangerous. And, on this front, the risk is that it is organic or regular food. Is organic food better for the environment? In 2017, a meta-analysis was seen in detail in organic farming and analyzed organic and regular food items from more than 700 production sources, and they had an impact on categories like greenhouse gas emissions, energy consumption and land requirements. result? No production method is clearly better for the environment. Organic systems use less energy than conventional energy, but greenhouse gas emissions are similar. Organic farms use fewer pesticides, but more land is needed to produce the same amount of crop. These mixed results were confirmed by a report from the Swedish Food Agency.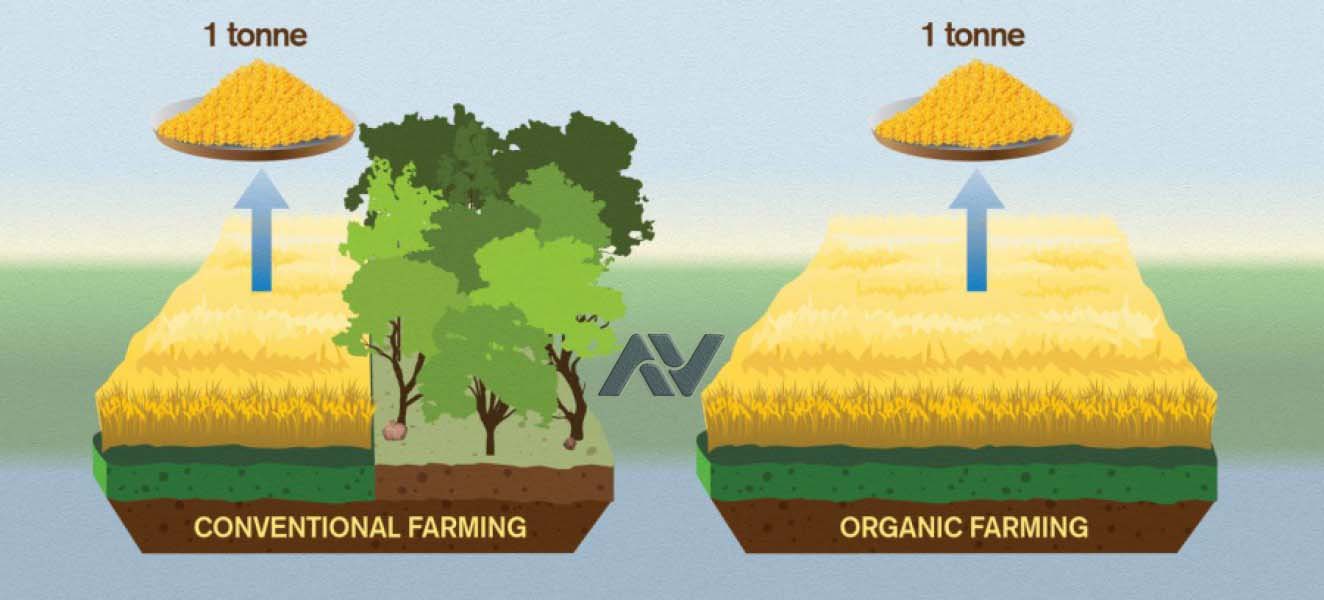 Is Organic Food Really Healthy For You?
Biological and regular in most cases were the same. The biggest difference was land use. And here the traditional farming clearly won, and ecologically organic farming has a clear advantage. So, according to these results, traditional farming really has little impact on the environment than biological. The bottom line is that organic food is not better than regular production as far as we know it. But, organic farming has an impact on a broader level. Demand is continuously increasing, and the struggle for supply to the market can give rise to less sustainable production methods than other methods. Spain, for example, increases the tons of regular and organic vegetables set for exports in large greenhouse areas which use a lot of energy. And other environmental effects, such as higher greenhouse gas emissions. And, because increasing demand cannot be covered by domestic production, global trade and organic foods are also increasing. As the supply chains become more and more complex, ensuring the quality of organic food in all types of food items, ensuring the quality and quality of biological quality becomes ever more difficult. It has given rise to fraudulent evidence where traditional food was labelled and sold as expensive biological products. But, biological versus traditional food is also not an objective discussion. Organic is not just a production method. For many people, this is an ideology.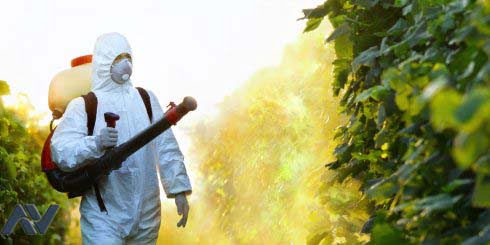 Buying organic seems right. People want to do the right thing for their children's health and the well-being of the planet. But, as a biological, our attitude of thinking about good, and poor as conventional, can be found in the most appropriate way of making decisions. The solution could stop biological and traditional cultivation as irreparable. They have both professionals and opposition, and the best way to efficiently produce healthy food will be a combination of their best qualities. And, for your personal shopping, which food you should buy, it depends on what you expect from it. If you just want to eat healthily, you should buy any kind of fruits and vegetables, not organic. If your concern is for the environment, then buying organic just will not solve this problem for you. The easiest option is to buy local food in the weather. Basically, seasonal is truly organic. In essence, an organic label is a manufacturing notice, not a security certificate or silver bullet for your diet. What you eat is more important than its production.
Hope You Liked This Blog. Share, Comment, Subscribe And Press The Bell Icon In The Bottom Right Side For More Tech Feeds