INTRODUCTION
I Ashutosh Viramgama is a Computer & Mechanical Engineer and wants to achieve masters in technology by combining these two engineering fields i.e. computer and mechanical. I am interested in new technology and new upcoming languages which has been developed recently and also the upcoming and personal invention ideas. I want to share all of these with the world and I love to do so and learn from others beside my knowledge.
This website briefs about my portfolio and my works and my skills with an attached resume. I am a freelancer as well as I do a full-time job and also blogging in my free time. My blogs are mainly focused on the upcoming and the evolving technology about which no one is so much aware of and also some psychology-related blogs for helping people to solve their common life problems by motivating them and giving them some tricks to crack problems. Also, many students and peoples are having some small hurdles in their work or projects but outside everyone charges for it while I want to solve that with my best knowledge as much as I can without charging them. Thanks for visiting my website and hope you liked my blogs and please don't be shy to share it. Have A Great Day!
Diploma In Mechanical Engineering, Institute Of Diploma Studies - Nirma University
2013-2016
Field Of Interests:-
Quality Management, Production Management, Theory Of Machines, Manufacturing Processes, Designing Of Machines, CAD/CAM, Auto-cad, Creo, Solid-works, Inspections, Marketing Management, Engineering Graphics, Purchase Management, Drafts Man, Product Designing, Thermodynamics And Its Laws, Inspection.
Bachelor of Engineering in Computer Engineering, Ahmedabad Institute Of Technology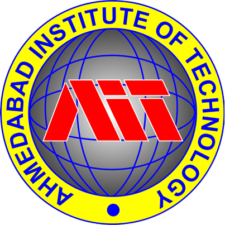 2016-2020
Field Of Interests:-
 C programming, C++, Java, Microprocessing & Interfacing, Web Designing, Html/CSS, Artificial Intelligence, Internet Of Things, Quantum Computing, Mathematics, Php, WordPress, .Net, Animations, Game Designing, Logo Design, Digital Marketing, Search Engine Optimization, E-Commerce, Data/Cyber Security.
Html 5/Bootstrap 5/CSS 3/JAVASCRIPT
0
PHP/LARAVEL/WORDPRESS/MVC
0
ANGULAR JS/NODE JS/ MEAN STACK/JQUERY/AJAX
0
MACHINE LEARNING / DEEP LEARNING
0