Intel's Future Computer – How Its Different From Other Computers?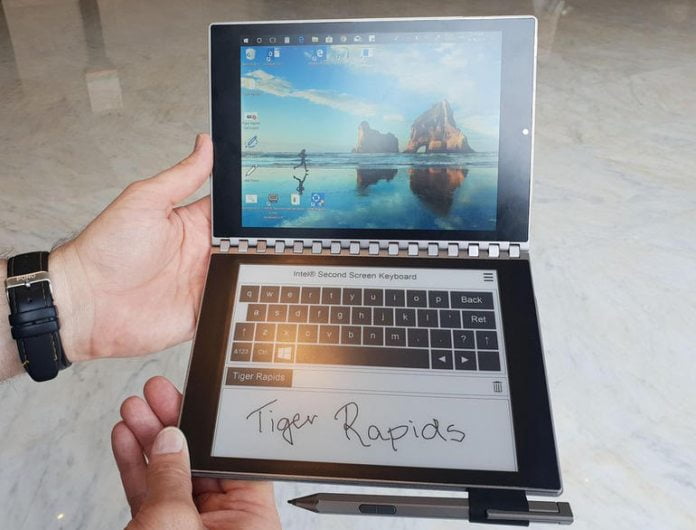 The computers are changing from generation to generation and the new technologies are evolving daily with every new smart device and Every big companies has its own devices as branding, Apple has iPad and mac-book, Microsoft has surface book, Google has Chromebook, but that leaves out one really important company, Intel. So here is the question what does Intel think the future of PCs looks like. This question's answer was found in one of the Intel's headquarters in Santa Clara, California. Its the place where Intel works on prototypes of upcoming technologies.
Intel is upcoming with entirely new kind of computers i.e Full size computers with double screen on a laptop such that on one screen it has a display of the on going process and on the other screen where usually keyboards are the digital keyboard has been kept, not only that the digital keyboard can be hide and that can also be used as the second screen for on going process.Intel doesn't make computers, but that doesn't mean the company doesn't build prototypes of them. When Intel thinks of new ways their chips can be used, they build prototypes to prove it's possible, then partner with device makers to turn it into a consumer product. A recent example is Lenovo's new Yoga Book C930, which is based on Intel's Tiger Rapids prototype. For more details watch the video below.
Hope You Liked This Blog. Share, Comment, Subscribe And Press The Bell Icon In The Bottom Right Side For More Tech Feeds